Kitty Party Themes . Sounds fun isnt' it !! Yes it was a great fun. It was my own kitty party which I arranged as Bold and Beautiful Theme Kitty Party.It was an ultimate fun kitty party with lots of laughter and hilarious games.
Dresscode for Bold and Beautiful Theme Kitty 
Making it not so bold, I kept the dresscode of the kitty party as western attire with some bold (really bold) makeup and hairdos. I divided my kitty party members into three teams – Bold, Babes and Beauties. This was one of my best kitty party themes ever arranged in any of my kitties.
Party Games for Bold and Beautiful Theme Kitty Party
As the name for the theme was 'Bold and Beautiful' I decided to keep all the adult party games for this party and trust me all the girls was so much excited and enthralled playing this game that it made my kitty party a super hit one. Let me now proceed to the party games.
Paper party game : connect the words
This was the first game in my kitty party and trust me everyone loved playing this game. It was a written party game and I kept it as an individual game.  Read More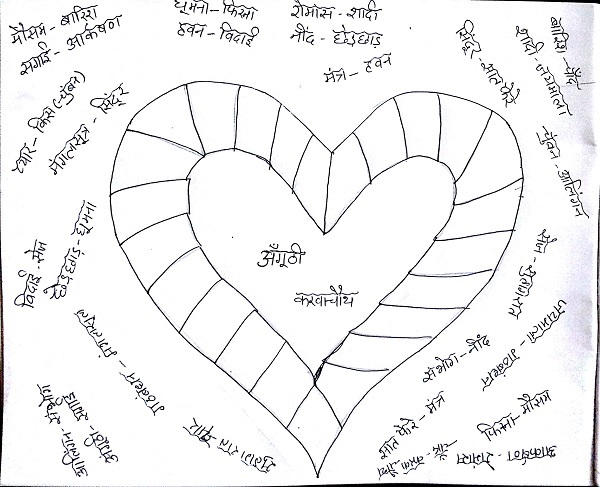 Naughty Brainteasers
This was a team game and I gave one sheet of brainteasers to every team with a time limit of 2 minutes. This sheet contained 15 naughty questions with double meaning answers. Read More 
Hit the Orange Harder With Banana
This is a racing game in a way. I called one member from each team to play this game. Tied a banana with a string on the waist of each member playing the game. Now gave them each one an orange. I drew the finisher line to finish the race and make them all stand at the start point of the race. This was an ultimate fun game and ladies had great time playing these. Read more
Burst The Balloons
For this game I got many balloons bloated for this Game for Bold and Beautiful Theme Kitty Party. I kept all the balloons on a table and call two members from one team. Gave them the time limit of one minute. One of the members was stand facing the wall and the other member took a balloon and ran to burst the balloon on the bums of member standing. Read more
Broom and the Roll
This was the best of all the kitty party games we played in this kitty party. You will need a few brooms and many tissue paper rolls for this adult party game. If you are planning to call the couples one by one to play the game, you will need only one broom but if you wanna call more couple all-together you will need more brooms. Read More
Blindfold Kiss
As the name signifies this is a blindfold game where you will call the members one by one and tie a bandanna on their eyes. Before than take any poster of actor ( if you are playing this with ladies) or actress (if you are playing with men). Read More
If you have any kitty party try this theme from my list of kitty party themes. Do let me know if you have any doubt about any game. Also please leave a comment below if you liked my idea of Kitty Party Themes : Bold and Beautiful Theme Kitty Party.