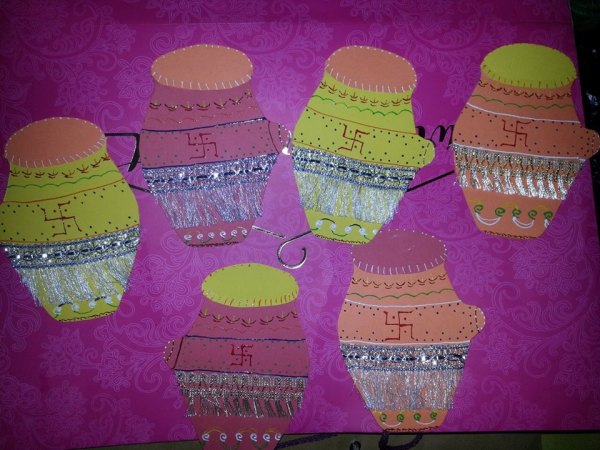 Karva Chauth is just around the corner and ladies might be looking for some specially designed Karva Chauth Tambola Game. Check out this karva shaped tambola ticket designed just for the Karva Chauth Theme Kitty Party.
Karva Chauth Tambola Game
When we talk about Karva Chauth theme kitty party, the first thing which comes first in our minds is the red colored outfits, bangles and the Karva of course. My team has made these beautiful karva shaped tambola tickets for this karva chauth. These tickets are made with very good quality paper sheets. The housie tickets are embellished with lovely gota to give it a perfect festive look. The numbers on this Karva Chauth tambola tickets will be written at different places allowing you to keep the dividends.
I am glad to add these beautiful tambola tickets in my list of Karva Chauth Tambola Game and activities. These tickets are available for sale and if you want to place an order for these tickets, do leave a comment below in the comment box.
Please check
These specially designed karva chauth tambola tickets are played with the simple tambola numbers and the simple board. You can keep the dividends on your own choice. My team would give you a complete set of Karva Chauth Tambola Game with all number written on them. All you have to do is to distribute the tickets in your kitty party and enjoy.
Do let me know if you want to buy this Karva Chauth Tambola Game for your kitty party in the month of October. As it is a festive season, playing tambola with these colourful festive housie tickets would definitely be a fun.