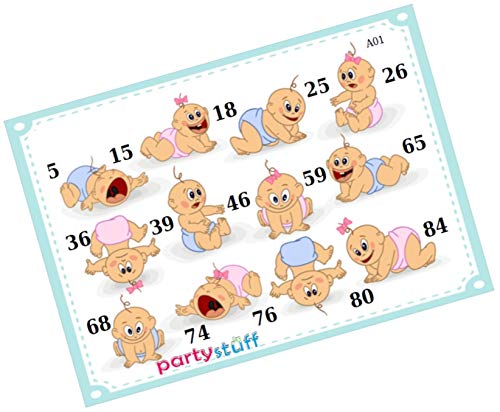 Tambola is the most common and best mode of entertainment in a ladies kitty party here in India. Gone are the days when we used to play the regular tambola games with the regular tambola tickets and board.
Kitty Party Tambola Games
Today in this post, I am sharing some of the interesting and theme based tambola games and tickets with you. All of these tambola tickets are available for sale and I am adding the links too. You can buy them directly from the link itself.
Baby Shower Theme Tambola Housie Tickets-48 Cards
Available in three different packs, this tambola ticket is perfectly suitable for your baby shower party or the babies theme kitty party. You can also play this tambola game in your Pregnancy theme kitty party.  These tambola tickets have no particular dividends and you can keep them as per your own convenience.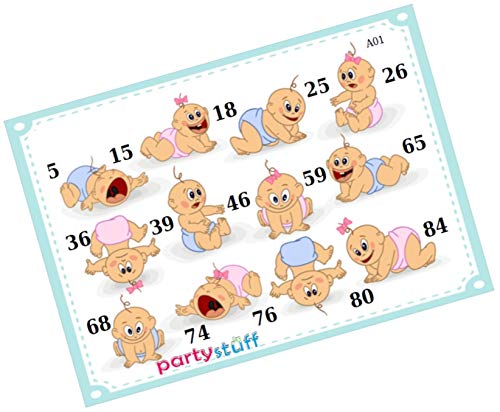 Summer Theme Tambola House Tickets (16 Cards)
This is a summer theme tambola game ticket and the dividends here are the Sun, Hawaiian Shirt, Shakes and Flip Flops. Rest, you can add the regular tambola dividends like early five, BP, houses etc. These tickets are available for sale in the pack of 16, 24 and 48 cards so you can play it in a big kitty party with 48 members too or a smaller kitty party with just 16 members. This ticket is suitable for all your summers theme kitty party or you can also play it in any regular kitty party in the summer months.
Jewelry Theme Best Tambola Games
This is a jewelry theme tambola game ticket and suits any of your festival theme kitty party like Karva Chauth kitty party, Diwali Kitty Party, Rakhi Kitty Party or any other festivals for that matter.
This tambola ticket game has five visible dividends like Rings, Earrings, Bangles, Pendant, and Necklace. Every dividend has 4 numbers and the players can claim the prize when those four numbers are cut. These tickets are also available in three different packs of 16, 24 and 48 cards.
Naughty Tambola Ticket
This tambola ticket is best suitable for your bold and beautiful kitty party or any naughty theme kitty party. It has just three dividends – Oh its so loose, Oh its so tight and Perfect Fit. You can add houses and early five to this tambola game too.
These were some of the very interesting tambola games and ideas for your ladies kitty party. Do let me know in the comments if you need any particular theme tambola tickets.