Interesting Paper Game for Kitty Party. This is one of the toughest paper party games I have ever played in my kitty parties. In this paper party game you have to guess the months of names.
Kitty Paper Party Games : Mark The Calendar

UPDATE:
Adding the game sheet calendar of year 2016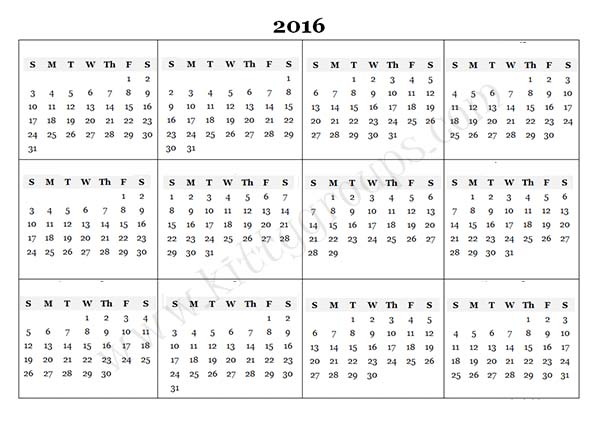 In the above picture there are 12 months but I haven't mentioned the names. These months are jumbled up and in one minute you have to guess which is the calendar of which month. Mark the calendar with correct months – January, February, March ……….etc.
You can play this paper party game in any kind of gatherings but it is not suitable as birthday party games because of its difficulty level.
Do try to solve this paper party game and don't forget to let me know how was this new addition in my list of kitty Paper Party Games.
Download the Answer Sheet of Interesting Paper Game for Kitty Party 
ANSWER SHEET FOR 2016 CALENDAR KITTY PARTY GAME