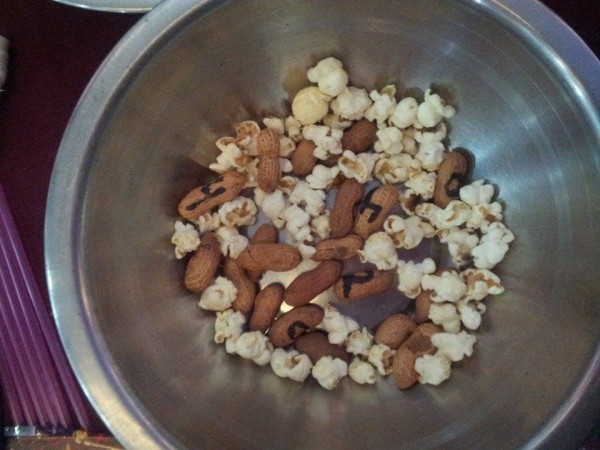 Today I am sharing a lucky lady game for ladies kitty party. Whatever is the theme of our kitty party, we often have a prize for lucky lady. Gone are the days when we used to take a lucky draw for the lucky lady. Now everyone prefer playing some interesting game to decide the lucky lady. You can also play this game as a punctuality game, where only the punctual ladies will be eligible to play this game.
Lucky Lady Game For Ladies Kitty Party 
Things Required
You just need many groundnuts (moongfali) and revdis for this game.
How To Play
Before you start the game, write some random numbers from 0-9 on each moongphali. Take a big bowl and keep those moongphali and rewdi in the bowl. Call the ladies one by one to play this game and give them one chance to grab the items with one hand. Now take the moongphalis and rewdis in their fist into a plate and count the numbers written on moongphali. The lady whose total number is highest will be the winner of this lucky lady game for ladies kitty party.