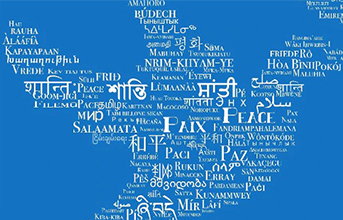 The world just celebrated Matra Bhasha Divas on 21st February when people embraced the pride for their mother tongue. Globally celebrated as the International Mother Language Day, the sole purpose of this day is to create and promote awareness of the diverse languages existing across the world. Also, the idea is also to create a sense of pride for one's mother tongue.
We know that languages are the most powerful mode of showcasing and in fact developing a culture. With the growing culture of learning and speaking English, the importance of the mother tongue is getting lost somewhere and this is where this Matra Bhasha Divas plays an important role.
The growing popularity of English as a preferred language in both communication and entertainment options is growing. However, one OTT platform that stands out in this respect is ZEE5. Right since its inception in February 2018, ZEE5 has embraced a multi-lingual identity.
To begin with, their app offered the option to choose the display and content language. Through which, the user can choose to view content from their preferred language in that very language. In terms of language, the linguist diversity of India is visible in ZEE5's interface with language options such as English, Hindi, Bengali, Malayalam, Tamil, Telugu, Kannada, Marathi, Bhojpuri, Gujarati and Punjabi.
Interesting isn't it?
This linguist diversity is further evident with the slew of original content that is available on the platform. Be it the ZEE5 Tamil original movie Sigai, Telugu web series Ekkadiki Ee Parugu or Marathi movie Veergati, ZEE5 has ensured that each Indian regional language's content demands are met. Furthermore, all the ZEE5 originals (feature films, web series, short films), get a dubbed release in multiple Indian languages, thereby expanding the reach of the content.
Now, with such exceptional content, ZEE5 made things even sweeter for its audience by introducing language specific subscription packs. Because why pay for other languages when you consume content in your own language. Hence, ZEE5 gradually introduce special subscription packs for Tamil, Telugu and Kannada language, which cost lesser than the complete subscription packs and unlocked all the content in that language on ZEE5. Now, that's what we would call the Matr Bhasha spirit!
Now, as ZEE5 completes a year of ensuring linguist diversity in content, they are scaling up their vision by announcing the launch of 72 exclusive content in various Indian languages till March 2020. A glimpse through the content list assures us that a lot of fantastic content is awaiting users in multiple languages in the upcoming year.
Some of the shows announced are –
Hindi –
Karenjit Kaur Season 3

Rangbaaz Season 2

High Priestess

The Final Call (starring Sakshi Tanwar and Arjun Rampal)

The Sholay Girl (Starring Bidita Bag)

Poison (Starring Arbaaz Khan).
Tamil – Postman
Telugu –
G.O.D. – Gangs of Dharmapuri

Ms Subbulakshmi (Starring Lakshmi Manchu and Srinivas Avasarala)
Marathi –
Sex, Drugs and Theatre

Hutatma
Malayalam show – Porn Ok Please, Aarpoo
Apart from this, on the occasion of Matra Bhasha Divas, ZEE5 launches its most ambitious Bengali original show yet, Sharate Aaj. Produced, directed and starring Parambhrata Chattopadhyay, the thriller series features a fantastic cast which includes names like Payel Sarkar, Riddhi Sen etc. You might be thinking why a Bengali show? But here's a bonus fact that should help! The idea behind Matra Bhasha Divas and its international recognition were partly because of Bangladesh's initiative.
On that note, go ahead and check out ZEE5 to watch fantastic original content in your language now. Because what better way to celebrate International Mother Language Day than encouraging good content in your language.
Happy Matra Bhasha Divas!!