Saree Draping Styles. Saree is one of the most versatile pieces of garment one can own. You can style a saree in endless ways as per your own choices and taste. Here in this post, I am showing you the 10 different and glamourous styles in which you can drape a plain simple cotton saree.
I have picked this plain cotton mulmul yellow saree from Suta and created 10 glamourous looks out of it.
Saree Draping Styles
Saree With Long Shrug
Here in this picture, I have styled my plain cotton mulmul saree with a plain black organza shrug. This shrug has side slits on both sides and thus gives an indo-western look and can be carried with almost every kind of outfit, be it an Anarkali suit, skirt, jeans, saree, or anything else.
Saree @ Suta
Shrug @ AlayaByStage3
2. Saree With Shrug and Belt
This is with the same stuff but the saree pallu is draped around the neck and belted in the front along with the shrug. This is one of the most comfortable and elegant saree draping styles.
Belt @shein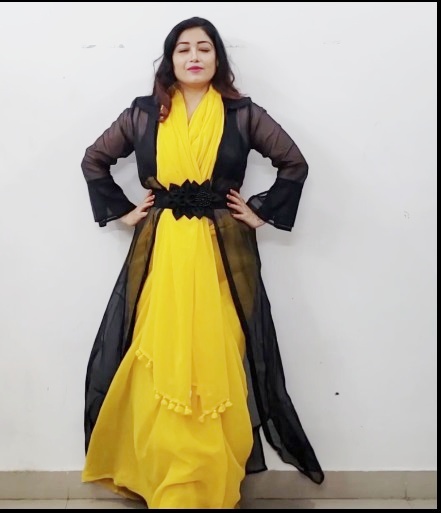 3. Cowl Neck Saree Drape
Here in this style of Saree Drape I took the pallu and made a cowl neck around my neck and tied the belt to give a definition to the waistline.
4. Front Pallu Saree Drape
Here again, it's just a small tweak in the saree pallu drape and a whole new style is ready. This is one of the most glamourous saree drape styles.
Get the belt @ amazon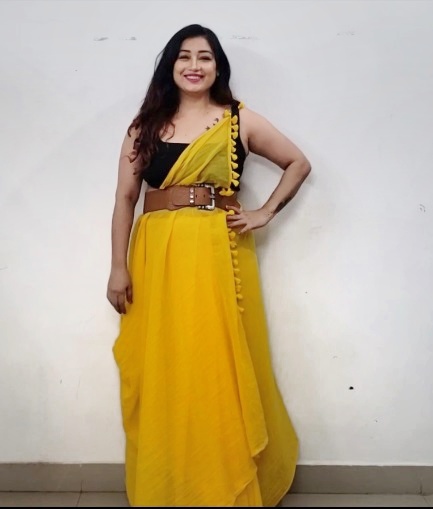 5. Saree With a Shirt
Here in this saree style, I have drapes my mulmul saree with a satin shirt with a tie knot. Do not button the shirt fully, leave the last two buttons, and tie a knot and give it a blouse shape and size. Drape the saree pallu a little lower in this style.
Shirt @shein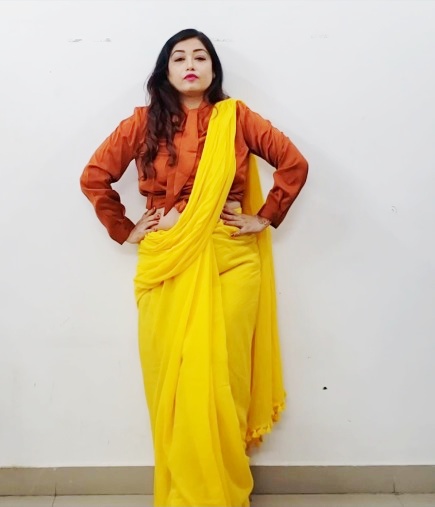 6. Saree With Printed Shrug
Here I've draped the saree pallu as my blouse and carried a printed shrug above it to cover my love handles and tires of course. 😀
Shrug @Myntra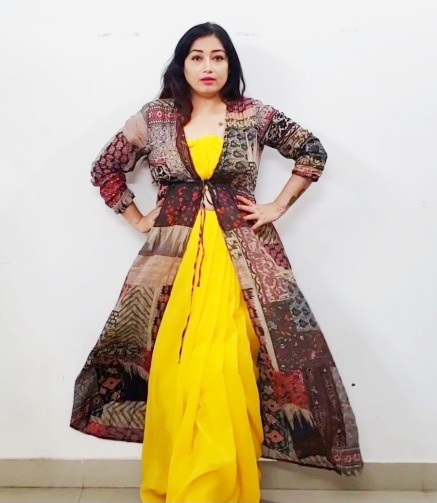 7. Saree with Pants and Blazer
This is one of the most popular saree drapes these days where we style saree with pants and I've just added the blazer to give it a bit more formal look.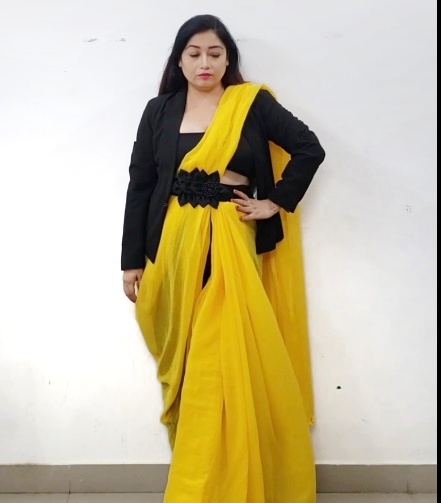 8. Saree With Pants
Here it's again the saree is draped with my high-rise pants but without the blazer and the pallu draped around my neck.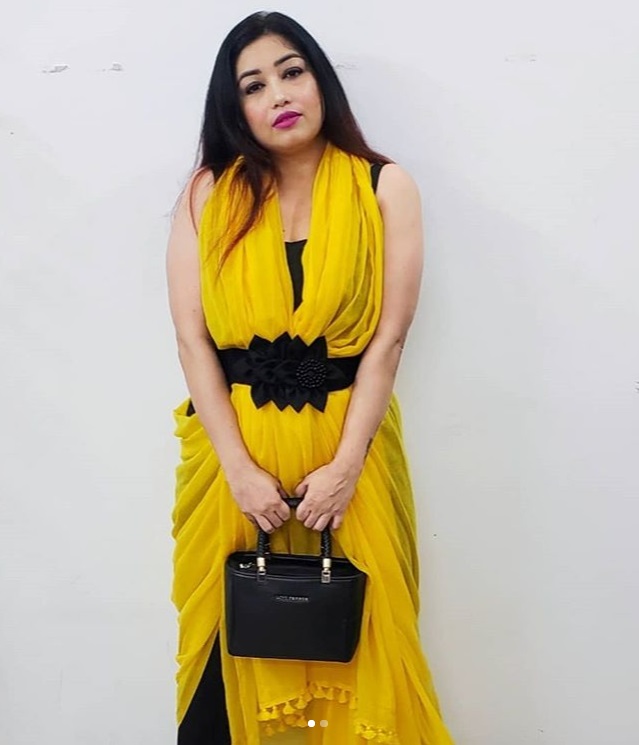 9. Saree With A Sleeveless Blouse
This is the traditional style saree drape with a contrast sleeveless blouse and a long pearl necklace. Added the contrast bangles for a bit more style and grace.
10. Saree With Crop-top and Pants with Belt
This is one of my favorite saree styles wherein I have draped this plain mulmul saree with the black high waist pants, sleeveless crop top, and a belt.