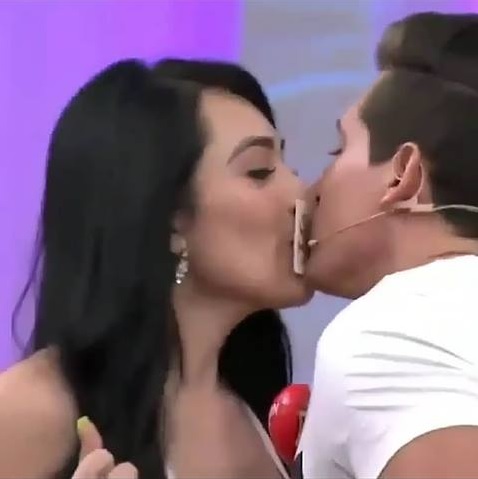 December is already here and I am sure most of you have started preparing for the New Year Party Games and Ideas. So I got a new and interesting and naughty new year party game. You can play this game in your ladies kitty party as well if your kitty members are sporty enough to play this naughty game.
Naughty New Year Party Game For Couples 
To play this game at your party, you just need a deck of cards. The challenge for the couple is to transfer 10 cards from one table to other using their mouth.
Yes, you read it right. They have to pick the cards using their breath and then transfer it to partner's mouth and that partner will then keep the card on the other table.
In this way, the couple has to transfer all 10 cards in one minute. The couple who transfers the maximum number of cards in one minute will be the winner of this game.
You can also play this as a relay game with teams in your ladies club party. In the ladies clubs we usually have more than 60 members and then we have to make teams play the games with them. So you can give 10-12 cards to each team, they will then stand in a row and play it like a relay game where the members will transfer the cards to each other's mouth without touching the hands. So this was my naughty new year party game, do let me know via comments if you liked this game or not.
Also, do share some of your game ideas with me so that I can put them under your name.