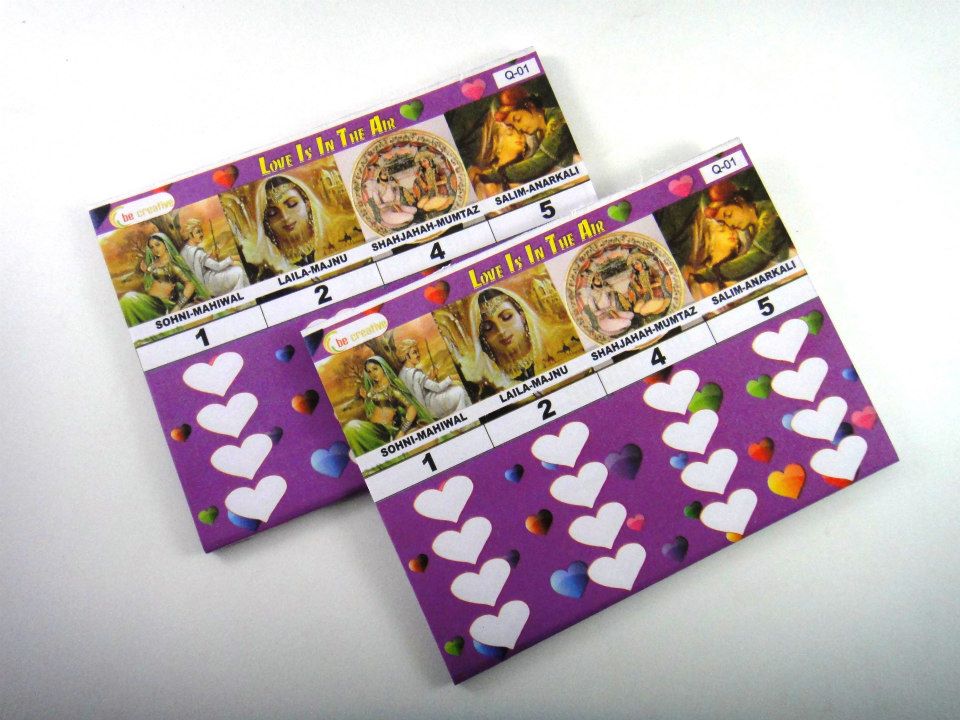 Tambola Games . Tambola games are the most popular and common games played in the ladies kitty party, especially in India. This specially designed tambola tickets are best suitable for the Valentines Theme Kitty Party but can also be used in any ordinary kitty party without any theme.
Love is the air Tambola Games
This Tambola serves as a theme for valentine and Love Gathering ..!!!
Can be played in a gathering upto 50 members !!!
For the party planner
1. Given in the Ticket are 4 single numbers.
2. Ask the Players to fill the given 16 heart with number formed with these given number e.g. 4,8,6,9 are the number given in your ticket. you can form many number with this combination e.g. 48, 46, 49, 86, 89, 84, 4,8, 6, 9 , 44,88,66 are so on .
3. Start the game when all players fill the heart with numbers.
4. Make sure that the number once filled should not be crossed or changed.
You can play this special tambola game with the ordinary tambola numbers and boards. Call out the tambola numbers with some interesting Tambola Number Rhymes to make it even more interesting. These tambola tickets can also be used best in Karva Chauth kitty party as it is based on love and Karva Chauth is all about the love.
These tickets are available for sale; do leave a comment below if you want to buy these tambola tickets for your kitty party.