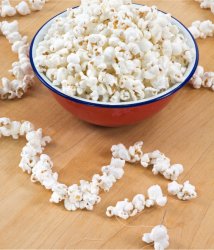 Lohri Party Games . The name suggests all and yes the game is exactly what the name says. Lohri and popcorns are closely related and thus all I can think on lohri is popcorns and the games related to it. I hope you and your kitty members like the game.
Lohri Party Games with Popcorns
To play this game in your lohri theme kitty party you just need a bowl full of popcorns, few needles and threads. Call one member from each team in your kitty party and ask them to make the popcorn garlands in one minute. Yeah this is a one minute party game an the contestants have to complete the challenge of making the popcorn garlands in one minute. Members who makes the maximum number of garlands in one minute will obviously will the challenge and the prize of course.