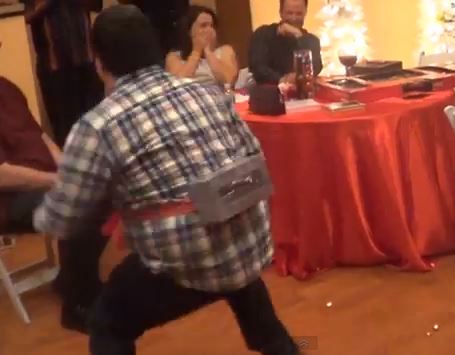 Here are the two Best Christmas Party Games for all ages.for all ages. If you are planning to throw a Christmas party with your friends and family, these party games will suit best to your needs.
2 Best Christmas Party Games
Jingle in the trunk- This is one of the best Christmas party games ever played in any Christmas party. You can play this game also as a New Year's Eve party game. This game suits best to the young age group as it involves lots of jumping and shaking. For this game you need many jingle bells and empty tissue paper boxes and yes a string to tie the tissue paper box of course.

This challenge begins with 12 jingle bells loaded inside in an empty tissue box attached to the waist directly above the booty. The player has to take out all the jingle bells from the tissue box by dancing, shaking, jumping, popping or by doing the jingle bell hops. The players cannot touch the tissue paper box with hands. The players will get just 60 seconds to complete this task in short this is again a one-minute party game and suits best in my list of best Christmas party games.
Flying Bananas- This is the funniest, most hilarious and one of the best Christmas party games for couples. Actually you can play it any party with couples. You may need a big string and a few bananas for this game. Tie the bananas in the string and adjust the string to a height that bananas come to eyes of the couple. Make every couple stand in a row before you start the game. The challenge for every couple is to peel off the banana without using hands and eat it together. The couple who does that first will be the winner of this game. The image above will explain the rest. This is one of the best Christmas party games and will certainly bring a huge fun and laughter in your Christmas party.