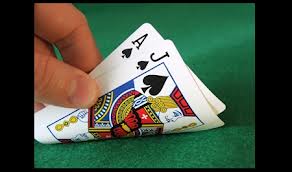 Card games diwali celebrations. Playing cards has a specific significance in diwali celebrations and there is a mythological reasoning behind that. Indian mythology says that Goddess Parvati and Lord Shiva used to play the cards and gambling games on Diwali. It is believed that Goddess Paravati one declared that whosoever will win in gambling on Diwali night remains prosperous throughout the year and thus the party lovers often plan and arrange the card party in the month of Diwali.
Card Games Diwali Celebrations

While teen patti is the most commonly played card games on diwali, I today bring a few variations to add more fun in your card games diwali celebrations.
Highest Card Joker-This is a flash teen patti game but with a simple variation. In this card game you have to take the highest card as joker. For example you have two 8s and one Jack, you will consider JACK as a joker and make it 8 which will make your game equivalent to trail of 8.
Lowest Card Joker- Same as we did with the highest card will now be applicable for lowest of your cards. For example you have two 8s and one Jack, you will consider 8s as joker and make them JACKS which will make your game equivalent to trail of JACKS.
Muflis- While in teen patti higest card makes you win the game, here in Muflis the lowest cards is the winning game. Lower is your game higher are your chances of winning the game. The biggest game in Muflis is '2, 3, AND 5″.
1942 A Love Story: As in the name of the game, here 1, 9, 4, 2 are all jokers. For example if you have any of these cards in your teen patti, you can consider them as jokers and make the desired game.
Two Cards- In this game you will distribute 2 cards to each player and they have to imagine the third card. For example you get 2 AND 3, you can imagine Ace which will make your gave 1-2-3 or if you have two similar cards , it will make a trail.
Single Card- In this game you will give a single card to every player and keep one card in the centre. This centre card will be common for all and now the players have to make the game using their card, middle card and one in imagination.
Playing cards with friends and family is always fun but these small variations make the card games diwali celebrations even more of fun and laughter. Make sure not to involve high cash transactions in gambling, take it as a fun activity in diwali celebration and play it in a healthy mode.