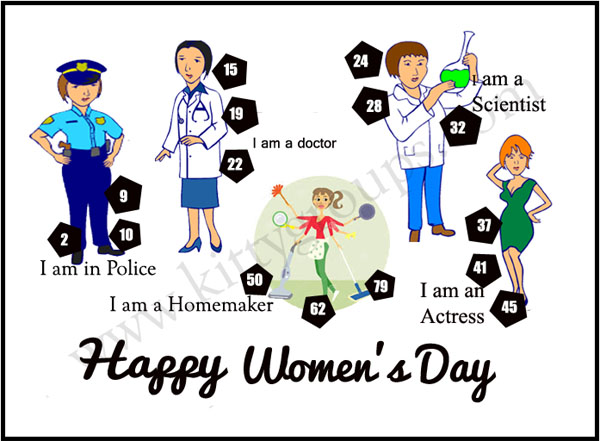 Women's Day is on 8th March and I have an interesting Women's Day Tambola Game idea for your ladies kitty party. You just need to download the ticket and get it printed at any of your photo studio nearby.
Women's Day Tambola Game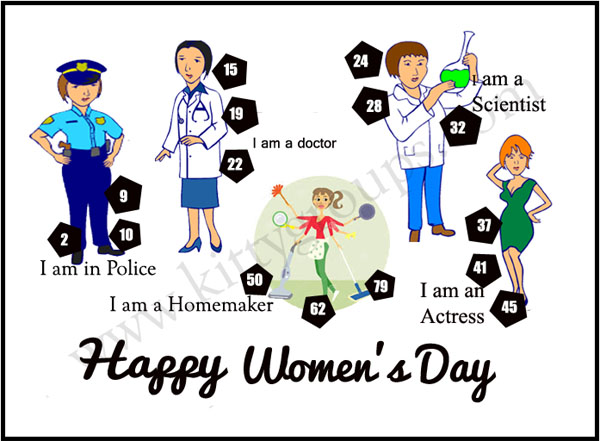 Things Required
Printouts of the tambola ticket
Housie board and numbers
How to play the Women's Day Tambola Game
This is to be played with regular housie board and numbers.
The dividends are clearly shown in the ticket above.
I am doctor
I am in police
I am a scientist
I am an actress
I am a homemaker and Happy Women's Day as the house
ule here is that members have to claim the prize with the given phrase 'eg-I am doctor' and not YES!.
Below is the plain Women's Day Tambola Game ticket without numbers Download the ticket and write the numbers using a white marker as shown in the picture above. Do leave your comment below if you have any doubts or queries.
Free Download Women's Day Tambola Game