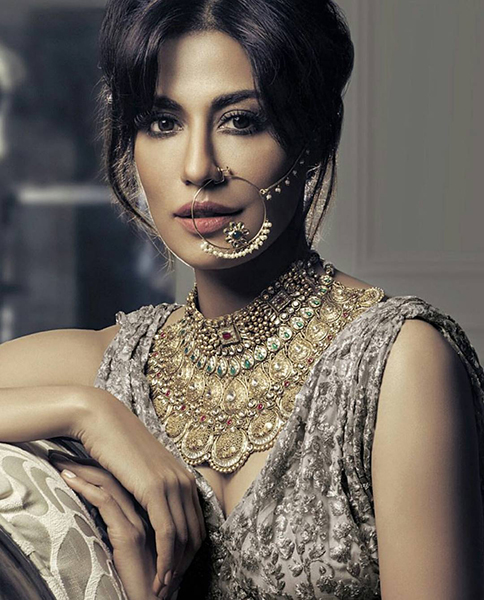 Yes, it's high time that you still hold up on these heavy women jewelry pieces and drab your beautiful personality. Fashion industry keeps on changing and the best way to be in limelight is to keep pace with the ongoing trend. For women, it's very important to know about the right kind of women jewelry and accessories to sport at any given time so that they can always give their best shot in a snap. Whether you wear casual outfit or party wear, jewelry is always needed to ace up any outfit and overall ensemble. If you know that the famous global icon Jennifer Lopez once quoted that – women should never head out without earrings. Missing on earrings means an opportunity gone. Well, I have to say that she was absolutely right because any jewelry piece not only enhances the outlook of the wearer but it adds plenty of charm to the natural beauty of any damsel. What you think???
But you are supposed to discard some of these fancies from your collection and add new, trendy styles of trinkets to stay forever fashionable and stunning. Find out here –
Heavy Gold Mangalsutra
If you are a true fashion lover and being forever beautiful is your dressing goal, stop trying on heavy gold studded mangalsutra from now on and shake hands with eye-catching designer mangalsutra or pendant style mangalsutra. This way, you can stay true to your marital bond while looking your best and outstanding. Heavy Mangalsutras are now outdated and they do not look good when paired with modern contemporary outfits.
Ladies, it's time to take one step ahead in this fashion-filled journey by ditching these forever conventional designed women jewelry pieces.
Hoop Earrings
How about bringing an end to traditional hoop earrings??? After all, it's high time and we already have myriad of options in this category. Forgo hoop earrings now and get in touch with new, quirky types of women earrings online and start shopping to bring the best out of your flawless personality in a snap. This is how you should dress in 2018 to call it vogue and make heads turn around.
Gaudy Head Chains
In last year, we already have seen a lot of heavy head chains and head gears. But it's enough of these gaudy, giant accessories. Refresh your style in 2018 by catching with small, beautiful borlas hailing from Rajasthani culture and make them a part of your incredible ethnic avatar. After all, simple is stunning.
You can also wear single-stranded head chains rather than heavy multi-strand maang tika to keep your look charming and graceful.
Waist Bands
No more of waistbands now! Gone are the days when women used to sport sparkling waistband or kamarbandh with traditional Indian dresses. Now, these jewelry pieces look out of fashion and shabby. Get rid of these gaudy types of  women jewelry now and discover some new trendy fashion accessories to make heads turn around.
WRITTEN BY
Manisha Dubey