August has started and girls must already be very excited for their Rakshabandhan dresses, Mehandi, rakhis and much more. Every girl wants to get ready as a princess on this day for her brother and every brother wants to see his princess sister happy on this day. Today I am sharing some beautiful and Simple Mehandi Designs For Rakshabandhan. Rakhi festival is one of the best loved Indian festivals and we Indian girls love to put on Mehandi on every festival we love. So here is the list of my 10 best mehndi designs.
DISCLAIMER- These are not my designs, I have copied them from Google and presenting here for my lovely readers. 
2.3.4.5. 
6.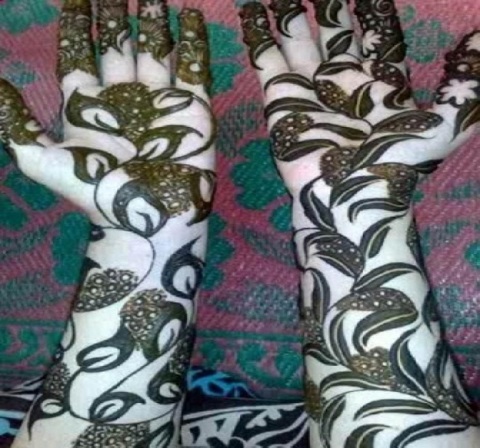 7.
8.
9.
10.
These were my favorite Simple Mehandi Designs For Rakshabandhan. Do leave your comment below if you liked these designs and also let me know if you have some more of the simple designs for Rakhi. Till then have fun and enjoy your Rakshabandhan festival.
एक अति आवश्यक सूचना*
सभी महिलाएं रक्षाबंधन पर मेंहदी लगवाते समय अपनी एक उंगली के आगे थोड़ी सी जगह खाली रखें
ताकि आप *व्हाट्सएप* और *फेसबुक*पर टाइप करने के लिए
आत्मनिर्भर रहें…..
.
.
महिलाओं के हित में जारी…
धन्यवाद….
🙂 🙂