In the world of fashion, convenience is king, and Amazon reigns supreme as the ultimate style destination for those who crave both trendiness and ease. The click of a button delivers an array of fashion treasures right to your doorstep, and today, we're diving into a treasure trove that's sure to delight the saree enthusiasts and blouse connoisseurs among us. Yes, it's time for a sartorial journey through the exquisite world of ready-made blouses, all conveniently available on Amazon.
Picture this: Your busy schedule hardly leaves time for elaborate tailoring appointments, yet your love for the six yards of grace remains unwavering. That's where Amazon's curated collection of ready-made blouses comes to the rescue. Whether you're a saree aficionado or a fashion-forward trendsetter, this haul of pre-designed masterpieces offers a seamless blend of style and convenience.
In this article, we'll unveil a selection of eye-catching blouses that promise to transform your saree game. From vibrant hues to intricate fabrics and versatile designs, each blouse has its unique story to tell. So, fasten your seatbelts as we embark on a virtual shopping spree through the aisles of Amazon's fashion universe, discovering the perfect blouse to complement your saree collection.
Ready to uncover the chic, the classic, and the utterly fabulous? Let's dive into our Amazon ready-made blouse haul, where style meets simplicity in the most fashionable way possible.
1. Yellow Sleeveless Padded Blouse (Crepe Fabric): Discover elegance with this vibrant yellow sleeveless blouse. Crafted from smooth crepe fabric, it offers a luxurious feel and impeccable fit. The back deep neck adds a touch of allure, making it versatile for both casual and heavy silk sarees. Experience comfort and style combined in this chic blouse.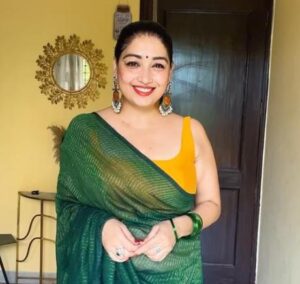 2. White Sleeves Padded Blouse (Chikankari Fabric): Elevate your saree game with this exquisite white blouse featuring chikankari fabric. The front hooks make dressing up a breeze, and the impeccable fitting ensures you look your best. Pair it with cotton sarees, especially indigo ones, to exude timeless grace and charm.
3. Black Halterneck Sleeveless Padded Blouse with Sequins Details: Unleash your inner diva with this stunning black halterneck blouse with a super stylish back neck. Adorned with sequin details, it's the perfect party blouse that oozes glamour. Versatile enough to be paired with plain, embroidered, or printed sarees, it promises to steal the spotlight wherever you go.
4. Kalamkari Elbow Sleeves Blouse (Front Buttons – No Pads): For those who adore the charm of Kalamkari, this blouse is a must-have. Featuring elbow-length sleeves and front buttons, it complements plain and printed cotton sarees beautifully. With no pads, it offers a relaxed and comfortable fit, ideal for everyday elegance.
Upgrade your saree collection with these fabulous blouses, each designed to enhance your style and make a statement. Shop now on Amazon to elevate your saree game effortlessly.
Watch this video to learn more about these blouses-