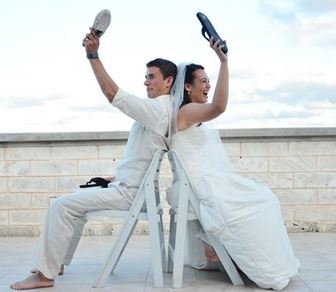 Valentine Games . This is a very funny game and has to be played with one couple at a time. Make the couple sits back to back on chairs. Ask them to share one their shoes with each other. That means the husband will hold one his, and one his wife's shoe and similarly the wife will hold one her and one his husband's shoe.
The anchor will then ask some questions, and both have to raise the shoe according to the answer. When both husband and wife will raise the same shoe in any answer they will get one point.
Valentine Games For Couples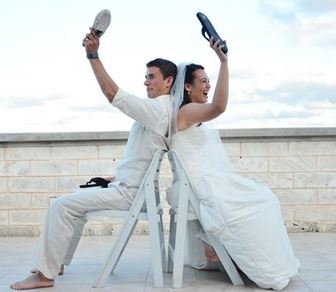 The questions can be-
Who is the better driver?
Who is the better cook?
Who said I love you first?
Who has the wackiest family?
Which one the two snores?
Who asks the maximum questions?
Who says I love you the most each day?
Who has the last word in an argument?
Who has the control over the jack box?
Who talks the most?
Who is the fastest driver?
Who is the leader in the home?
Who is the better kisser?
Who has the slowest speed?
Who has the control of remote control?
Who do you love the most?
The couple who gets maximum points wins.