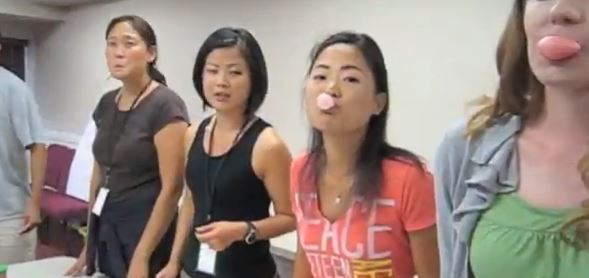 Silly Party Games . After seeing the image below, what do you think the game is ?
Silly Party Games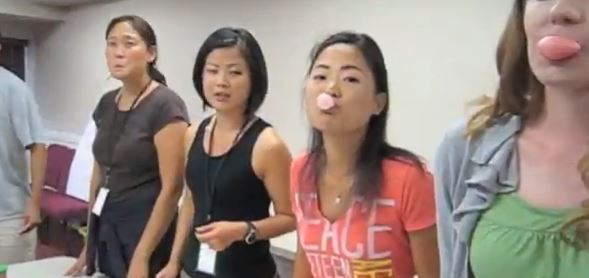 Is it a party game of blowing a bubble from a bubble gum? Well somewhat !
This party game is related to blowing the bubble from a bubble gum but the twist is that you have to blow the bubble exactly of the same size as as that of host. LOL
Interesting !! Isn't it ?
In this game the host will first blow a bubble from his/her bubble gum and the players will then blow a bubble with their bubble gums. The player having the same sized bubble will be declared the winner of this game.
I never had any bubble gum party game in my list of silly party games. This is one of its kind and honestly I liked this party game quite a lot.
Its good to be silly at times and especially when you are with your friends or collogues. If you are throwing a party with your friends or with office staff, do make sure that you arrange some silly party games as they may add the fun and laughter quotient in your party. Some of my readers might not like this game but then again I have put it in the list of silly party games. Do try being silly sometime and trust me you will enjoy it. You can play this silly game in your sleepover with friends too or even in a office picnic.
Do hit the like button if you liked this game and also share it with more of your silly friends around, because sharing is caring. If you liked this game, include it in your list of silly party games and as I always say, do not forget telling me how was the game.