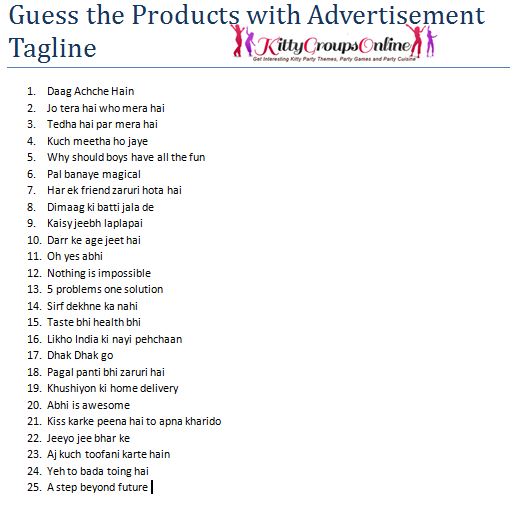 Paper party games kitty party . Presenting another interesting paper party game for ladies kitty party. I know the ladies in India love to watch television and thus they will surely love playing this paper party game in their kitty party. This paper party game is all about the TV commercials and their taglines.
Paper Party Games Kitty Party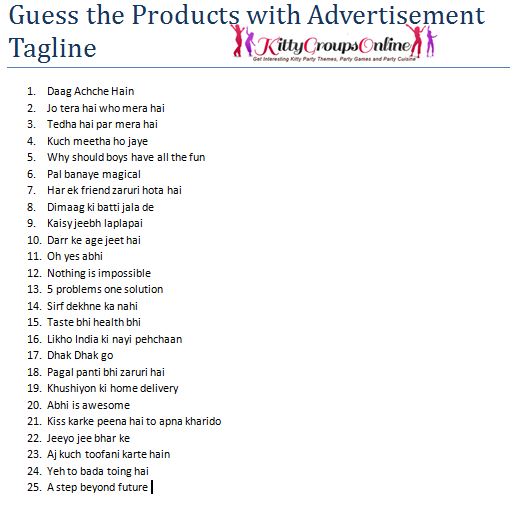 This is a one minute party and your kitty party members will get one minute to fill in all answers in the above question sheet. The paper party game includes the famous taglines of various television advertisements we see daily on our TV sets. It is a very simple to play game and every age women will love playing this game in their kitty party.
You just have to get the copies of the paper party game according to the strength in your kitty party. Distribute the game sheets to everyone and start your stop watch. Snatch the papers from everyone when the time finishes.
You can download the game sheet and the answer sheet from the buttons below.