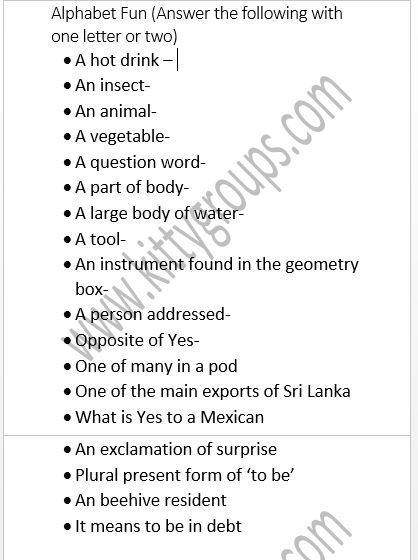 Easy Paper party games. In the series of my paper party games here is another one. This game is again a simple one but suits best to the ladies kitty parties. This is a one-minute party game but you can change the time limit accordingly.
Easy Paper Party Games For Ladies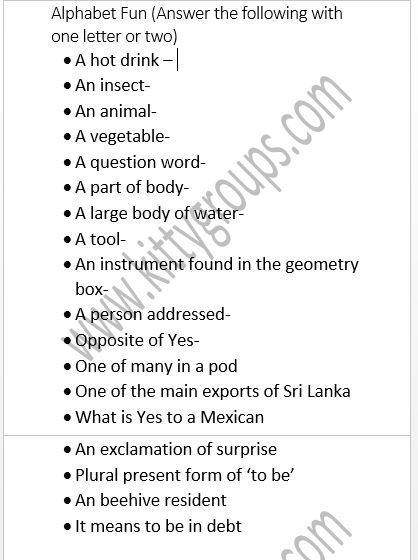 You just need to download the game sheet and get the print outs from the cyber cafe nearby. Give your kitty members a certain time limit and let them solve the alphabet trivia.
Download the game sheet and the answer sheet from the buttons below. Do let me know if you can't download so that I can mail you the game sheet and the answer sheets. It is one of the most easy paper party games for ladies. You can also keep it as one of your written games in kids' birthday parties as kids love to play such games.
The download buttons are given below. When you will click on these buttons the game sheet and the answer sheet will be downloaded in your computer system and you can get the printouts from any printer nearby.