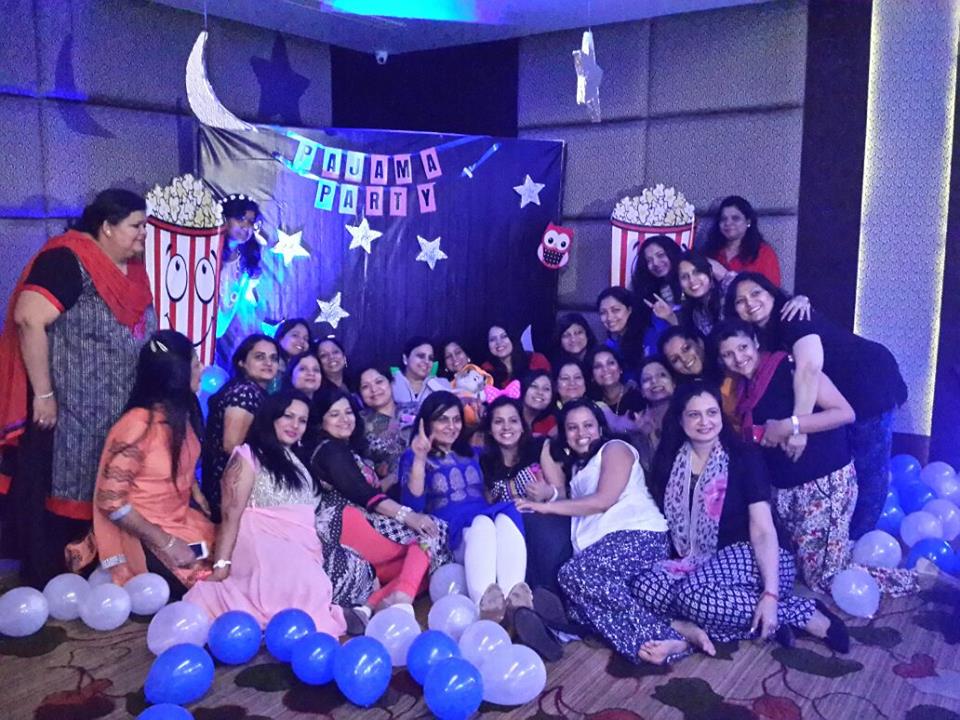 It was the pajama theme party this month in our club. No it was not a proper night out but it was an evening party with pajama theme which basically means that the dress code for the party was PAJAMA.
Pajama Party Games and Ideas
The hall was decorated beautifully with the relevant accessories and decoratives. Stars and Moon were twinkling on the roof of the party hall, many teddy bears and soft toys were put and the sitting arrangement was made on the mattresses. The entrance gate had a wonderful cutout saying 'Pajama Party' and everything else was just perfect, right from the invitation to the members dressed in Pajamas.
Games for Pajama Party 
Dumb Charades- Like the every other pajama party, our party also started with the very popular game Dumb Charades. As we are more than 100 members in our club, the hosts divided us into teams which were named on school houses like Ganges, Raavi, Beas etc etc. One member from each team was called and given a name of movie. She enacted and other members guessed the movie name.
Glass Tower- The second game was to break the glass tower made by the stainless steel glasses. One member from each team was called in the playing area and given a rubber gun. There were points written inside each glass. Players got three chances to hit the glasses and points were calculated according to the glasses hit.
Dog and the Bone- This is one of the most popular game being played in pajama parties. We were six teams and this game was played three times with two teams each time. There was a hanky kept in a circle and one member from two teams were called in the play area to play the game. The member who grabs the hanky first got a point for her team.
Step on the tail- We used to play this game in our childhood. This was the funniest game of the evening. One member from each team was called in the playing area and a paper tail was tagged in their dresses. The challenge was to tear other members' tail and keeping own tail safe. The member whose tail was safe till end was the winner.
It was a very nice party with full of fun and laughter. The winning team got a gift hamper with night creams and lotions etc. Do try keeping this theme in your kitty party next month and let me know how your members liked it.