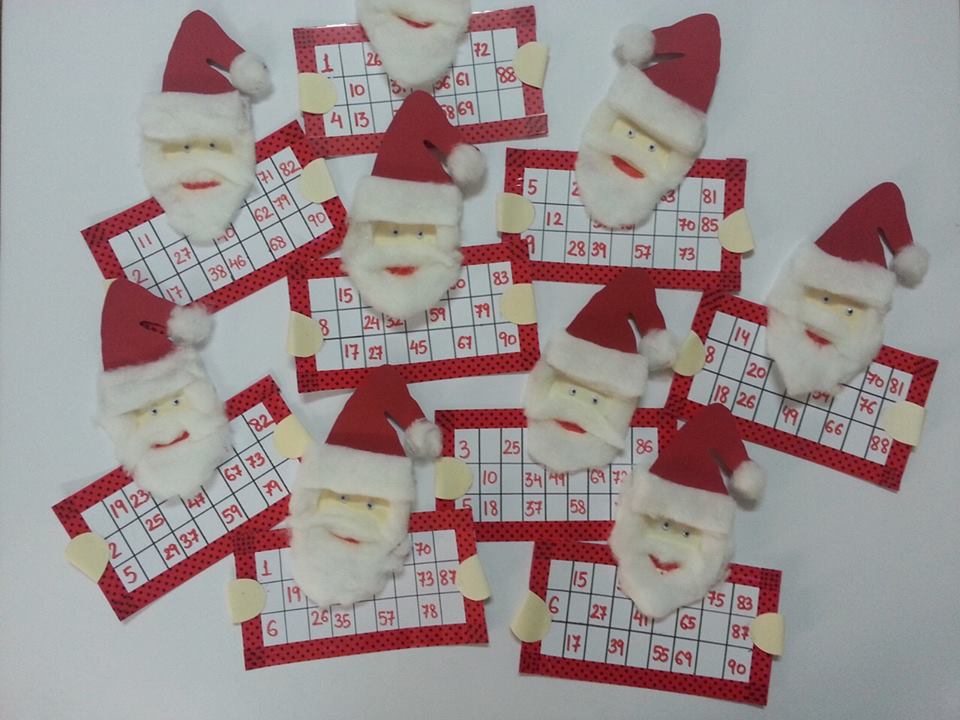 Christmas Theme Kitty Parties are prevalent in the month of December and when we talk about the Indian ladies kitty parties, Tambola comes first in our minds. Today I am sharing a new Christmas Tambola Kitty Party Game for all my Indian readers. This is a lovely handmade tambola ticket made with a Santa face which makes it suitable for any of your Christmas theme parties, may it be a birthday party, a ladies kitty party, a couple party or even an office Christmas party.
Christmas Tambola Kitty Party Game
You can however make your tambola tickets for Christmas theme yourself, these are also available for sale. These Christmas Tambola Kitty Party Game is designed as if the Santa Claus is holding it in his hands. These colour Christmas tambola tickets are very attractive and are made with the good quality paper. The red and white colors used in these tickets make them very attractive and your kitty members would surely like them.
The dividends are simple and you can change them accordingly. Each Christmas Tambola Kitty Party Game ticket has 15 numbers as in normal housie tickets. For some fun, you can keep some Christmas related call out names for dividends. For example- for lines you can keep it as 'Jingle Bells, Jingles Bells' for early five you can keep it as " We you a Merry Christmas" and for house you can keep it as simple Merry Christmas or Holy Cow etc etc.
These Christmas Tambola Kitty Party Game is available for sale and you can leave a comment below in the comment box if you want them. We will get in touch with you as soon as possible. Do let me know you like these Christmas tambola tickets or not also feel free to share your ideas on Christams party games and tambola games on Christmas theme or any other themes.