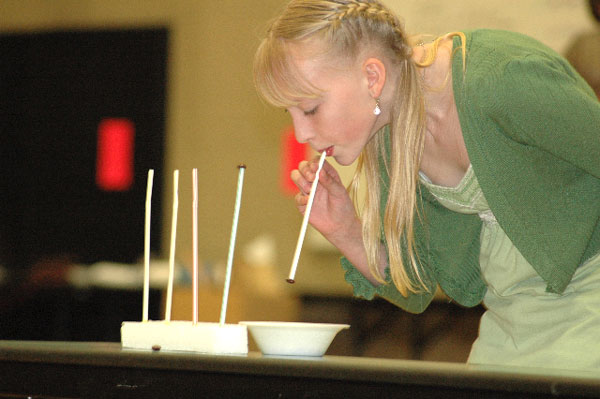 One minute party games for ladies . We have played many one minute games with straws and now this is a slightly different one.  No !No !No!
This is not the one where we pick the grains with the straw. This is slightly different and interesting indeed. You might need gems. A thick piece of thermocol and a few straws. The game where we need to pick the grains with the straw is very common and old now and so I haven't added that game in my list of one minute party games for ladies . Well the image below makes the game easier to understand but I am also describing it for you. Well, you can also play this game with kids and gents in any of your couple kitty party or in your kids' birthday party.
One minute party games for ladies

Fix 10 or more straws in the thermocol.  Keep the gems candies in a plate and give one straw to the player. Now as it is a one minute party game, the player will get one minute to complete this game. Player has to suck the gems candy from the plate and balance it on the straws fixed in the bowls. The player balancing maximum candies in one minute will win this game.
To bring some variations you can keep the kidney beans or some buttons instead of the gems candies. Playing this game with buttons will be more difficult as compared to that with gems. This is one of the most suitable one minute party games for ladies and also suitable as ladies kitty party games.
Watch the One Minute Party Game Video Here
Wasn't that a different one?
Please do not forget to leave your comment below in the comment box, your comments are valuable for me.