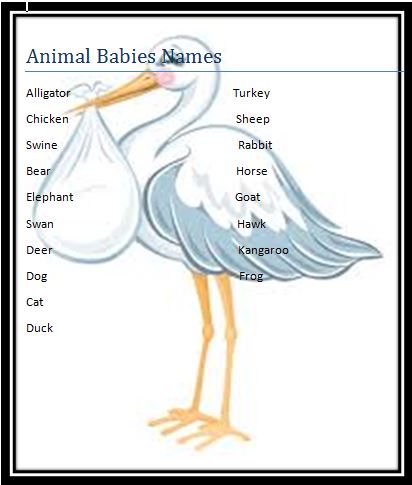 Written Baby Shower Games . Posting a baby shower game after long time. This is one of my printable baby shower games and indeed is a simple one. 
Written Baby Shower Games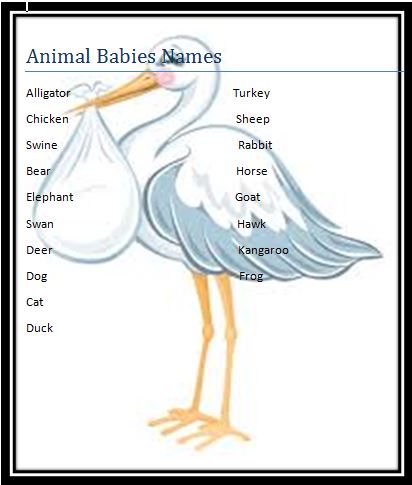 This can also be played as a paper party game in any of your big group parties. This is moreover a one minute party game where the players have to write the baby names of the given animals in one minute. The guest or the player who writes maximum correct answers in one minute will be declared as the winner of this baby shower game.
Baby shower is a big day for the would-be mom and the good and interesting baby shower games can turn the baby shower into a great hit. If you have a baby shower of any of your friend or the family member, do arrange some fun filled activities and funny baby shower games in the party.
You can make this baby shower the memorable one for your friend. Enjoy !! Download the gamesheet of this baby shower game below from the 'download gamesheet' button. You can then get the Written Baby Shower Games printed easily for your baby shower or for any other big group parties.
[sws_button class="" size="sws_btn_xlarge" align="" href="https://kittygroups.com/wp-content/uploads/2013/10/Animal-Babies-Names.doc" target="_blank" label="Download Game Sheet" template="sws_btn_redpastel" textcolor="" fontweight="normal" bgcolor="" bgcolorhover="" glow="sws_btn_glow" btnwidth="" textalign=""] [/sws_button]