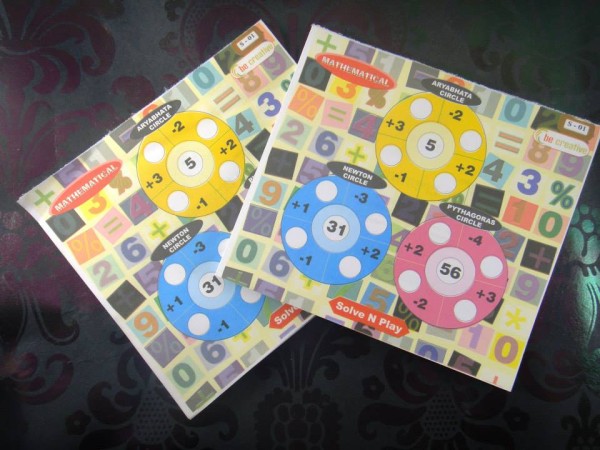 Tambola Games For Ladies Kitty Party . This is a conceptual solve and play tambola games uniquely designed to serve as a game for all Kitty and Club gathering can popularly played with children to give them quality indoor entertainment.
Tambola Games With Maths
For the Party Planner.
1. Given in each Ticket are three circle (a) Aryabhatta circle (b) Newton circle (c) Pythagoras circle.
2. Given in each circle are 4 small empty circles.
3. Ask the player to solve 4 problems made in each circle with the help of the middle number (refer to middle circle)
If the middle number is 5 then four problems are made :
(a) 5 + 2 = 7
(b) 5 – 1 = 4
(c) 5 + 3 = 8
(d) 5 – 2 = 3
4. Fill the small empty circle withe the Answer e.g. 7, 4, 8, 3.
5. Repeat for (a) Newton circle (b) Pythagoras circle
6. Each player gets a set of different 12 numbers i.e. 4 for each circle to play.
5. Make sure that all the players solve the circle and fill the answer in their tickets.
6. Start the game by calling the number from the Tambola Board.
These tambola games for ladies kitty party are available for sale. Do leave a comment below if you want to buy these tambola tickets.