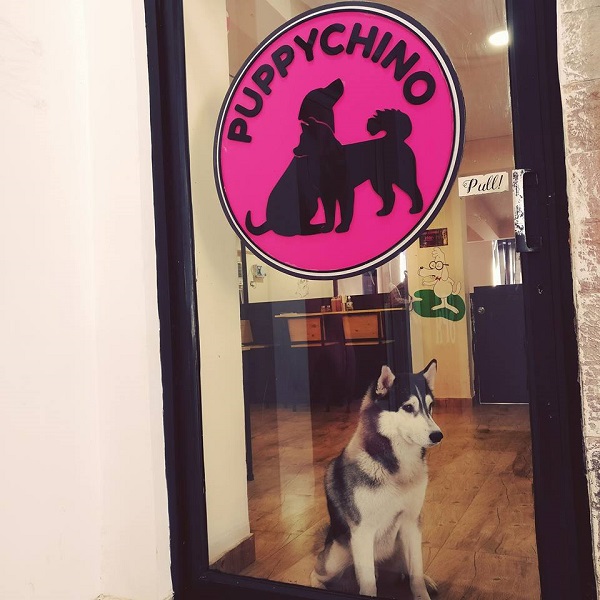 There is a good news for dog lovers in Delhi. Delhi's first dog cafe, Puppychino is a place where there is a dedicated dog space, a special dog food menu, pet merchandise, and great human food as well! So, now you have a place for your furry babies where they enjoy their favorite food items with fellow dogs and have a good time.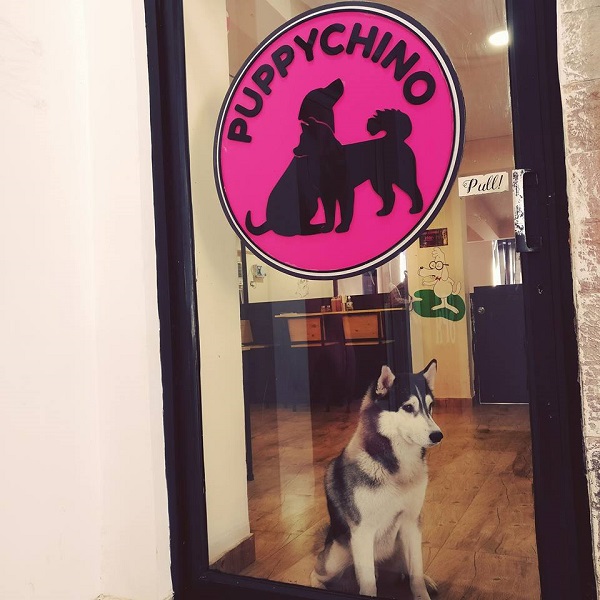 The PuppyChino cafe located in Shahpur Jat, Delhi has a special play area for your pets and a cafe where you can enjoy delicious food while watching your pet play.
They have a special snout-licking dogglicious dog menu including fresh vegetables and gluten free spaghetti and amazing merchandise for your lovable babies and of course yummylicious food items for you too, the shakes and pizzas are some of their most loved food items. 
To your surprise, the PuppyChino cafe also serves special booze for your dogs. So your best buddy can now be your drinking buddy too. Puppychino presents India's first non-alcoholic, non-carbonated and 100% natural dog beer- Woozy Boozy. Also, you can celebrate your dog's birthday with a special pooch friendly cake here and see him/her happy hanging around with furry buddies. 
Nayani Tondon, owner of Puppychino says that she came up with the idea of opening a dog cafe was because she herself owns three dogs and have always been looking for a place where she could take her doggies along. So she decided to open a place where dog parents can bring their babies along and hang around with other doggy parents while enjoying some great food. Puppychino has food both for dogs and humans.  
As per the owner, 50% of guests are those who love dogs but can't keep them as a pet for some or the other reason. They come at Puppychino to play with adorable doggies and have lip smacking food. So next time when you want to go out and worried about your baby, head over to Puppychino. The cafe opens from 12-10 pm. Check out their Facebook Page to know more about Puppychino. Puppychino is one of its kind, come on in for some great food, drinks, music and doggie love!