Today I am sharing an one minute Bollywood Party Game for your kitty party. However, you can also play it as an office party game, birthday party game or a game in your family outings.
One Minute Bollywood Party Game
Guess the actresses with their smiles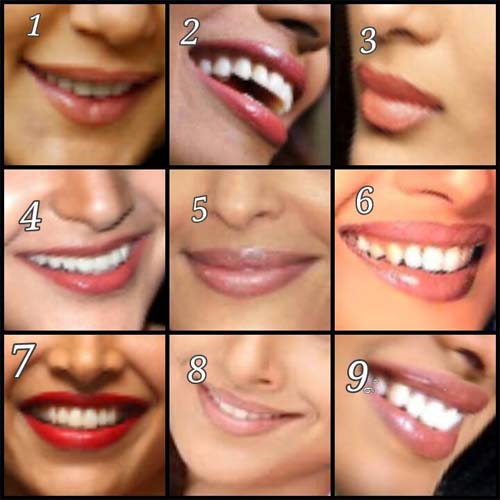 Answers-
Preity Zinta
Bipasha Basu
Kareena Kapoor
Anushka Sharma
Aishwarya Rai
Madhuri Dikshit
Deepika Padukone
Vidhya Balan
Priyanka Chopra
Guess the actors with their smiles
Answers-
Akshay Kumar
Anil Kapoor
Ranbeer Kapoor
Aamir Khan
Madhavan
Ranvir Singh
Hrithik Roshan
Shahid Kapoor
Ajay Devgan
Things Required
Printouts of the sheet shown above
Pens
How To Play One Minute Bollywood Party Game
Get big posters done for the images shown above and paste them at a certain height in your kitty party hall.
It is a one minute game and thus every member gets a minute to win this game.
Ask every team to send one of their members to see the poster pasted on the wall and the member has to see the images, go back to the team and tell them to write the name of actor and actresses.
You can also play it as an individual game in your kitty party where you have to give one sheet to each member and they have to guess the correct answers in one minute.
Pasting the posters on wall is a nice idea as it may be a bit difficult for the members to guess the answers from a distance.