How often do you make momos, dimsums, wanton or other steamed delicacies at home? What do you use to steam your momos at home? I have something very useful and interesting for you all.
Momos / Dimsum / Wanton Steamer Bamboo Box, yes this is something which you can use to make all your steamed delicacies. With a steamer, you can cook momos, wontons, dim sums of both vegetables and meats. The earthy bamboo finish is appealing to the eye and also very convenient to use. The bamboo steamer absorbs extra moisture and your food is not soggy.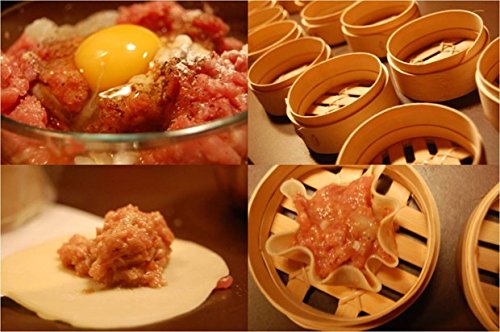 Make your guests drool over delectable Oriental delights prepared in the most authentic manner using the Momos Bamboo Basket. Giving you the liberty to steam-n-serve; feel free to let loose the chef within you with this wonderful bamboo basket to fill your creations with authentic flavour and aroma.Treat your guests to the authentic flavors of Asia, as you serve them delectable delicacies in the charming Momos Bamboo Basket.
Now make this humble steamer basket part of your kitchenware, to make sure your guests enjoy the true taste of Asian cuisine with succulent delicacies served piping hot within.Bamboo is a natural product and hence foods cooked in this steamer are healthy. You can also use less oil for cooking. 
Uses of Steamer Bamboo Box
Make Delicious Momos / Wantons / Dim Sum with this BestQuality Bamboo Steamer Box. Add Herbs To The Water and The Food Will Soak Up The Aromas Of The Herbs, Enhancing The Flavors of Your Meal

Made up of Good Quality Bamboo. Soak The Bamboo Steamer In Cold Water For A Few Hours Before Using

Easy to Clean and Maintain. To Clean Bamboo Steamer, Rinse with Water and Dry Thoroughly. Apply A Thin Coat Of Vegetable Oil To Keep Bamboo From Drying Out

Tightly-Woven Bamboo Lid with Loop Handle Keeps Steam Inside

Leverages Steam Cooking To Produce Healthy Foods; Avoids Fats and Grease. Size : Medium, Box Diameter : 18.5 cm