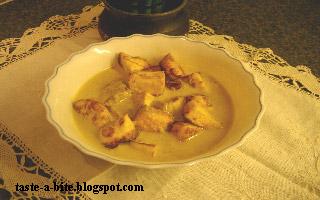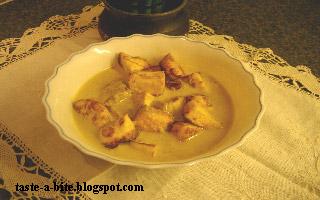 250 grams Panner or cottage cheese

   4 pieces of potatoes

   2 medium size onions (paste and sliced)

   ½ table spoon turmeric powder

    1 table spoon ginger paste

    4 table spoon oil

    4 table spoon curd +   4 Bay leaves paste

    2 cups water

    ½ teaspoon sugar  

     Spice powder mixture

     Salt
>cut cottage cheese into small squares (1 inch) and fry and keep it aside.
>heat  oil in the pan and add bay leaves and after that add sliced onions and fry and stir till onions is  brownish in color.
>add masala paste and fry and cook it for 5 minutes.
>add blended curd with little water. 
> add potatoes, cover it and cook for 5 minutes at low heat. 
>add the paneer slices and stir.
>add spice mixture and the spice powder and keep it on flames for 5 minutes and serve it ,